[ad_1]

Common University Entrance Test-Undergraduate (CUET UG) 2024 will be held between May 15 and May 31, 2024. Check Registration Date, Application Form, Paper Pattern, Participating Central Universities.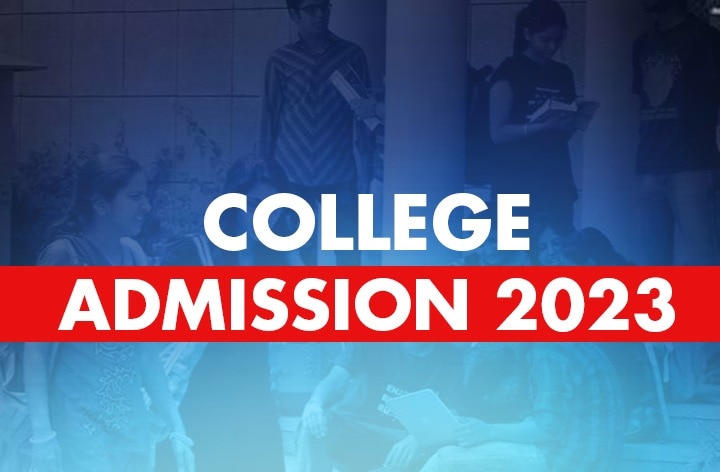 CUET UG 2024 Exam: The Common University Entrance Test (CUET (UG) – 2023) will be conducted in 13 mediums across India for admission into the Undergraduate Programmes in Computer Based Test (CBT) mode for all the Central Universities (CUs) and participating Universities in India for the academic year 2024-25. The CUET UG examination is held for students who want admission into undergraduate programmes. Meanwhile, the NTA CUET PG examination is conducted for candidates who want admission into postgraduate programmes.  National Testing Agency has been entrusted with the responsibility of conducting the Common University Entrance Test.
The National Testing Agency (NTA) has already released the examination dates for CUET Undergraduate (UG) and Postgraduate (PG) programs. Common University Entrance Test-Undergraduate (CUET UG) 2024 will be held between May 15 and May 31, 2024. Meanwhile, CUET PG will be held between March 11 to March 28, 2024.
CUET UG Exam Date 2024: When Will NTA Release CUET UG Registration Date And Time?
The application form for CUET 2024 is likely to be released in February 2024. However, the date mentioned here is tentative in nature. So, to find the most up-to-date information regarding CUET undergraduate registration dates, we recommend visiting the official CUET website or visiting this space – https://www.india.com/education/.
CUET UG Exam Date 2024: NTA CUET UG Application Form Official Website
Submission of the CUET Application Form could be made by the candidate online through the NTA website: https://cuet.samarth.ac.in/.
Along with the CUET application form, NTA will publish the CUET UG 2024 information bulletin.
Before starting to fill the application form candidates are advised to read the Prospectus displayed on the website of the University/ies where admission is sought and be clear about the courses offered by them, seats available, eligibility as regards age, passing/appearing in qualifying exam, minimum marks in the qualifying exam, relaxation thereof, reservation, admission procedure, etc before applying for the CUET (UG) – 2023, as Universities have their own specific requirements for admission to specified courses. NTA will not entertain the corrections sent by the candidate through Post/Fax/WhatsApp/E-mail/by Hand.
CUET Exam Date 2024: NTA CUET UG Pattern, Mode, Medium, Syllabus
Name of the event
CUET Mode of the Test: Computer Based Test-CBT
CUET Test Pattern: Objective type with Multiple Choice Questions
Medium: 13 languages (Assamese, Bengali, English, Gujarati, Hindi, Kannada, Malayalam, Marathi, Punjabi, Odia, Tamil, Telugu, and Urdu )
CUET Syllabus Language: Language to be tested through Reading Comprehension (based on different types of passages–Factual, Literary and Narrative), Literary Aptitude and Vocabulary
CUET Syllabus Language: Domain Subject: As per Class 12 syllabus only.
CUET Syllabus Language: General Test: General Knowledge, Current Affairs, General
Mental Ability, Numerical Ability, Quantitative Reasoning (Simple application of basic mathematical concepts arithmetic/algebra geometry/mensuration/statistics), Logical and
Analytical Reasoning
CUET Registration: Registration will be online at https://cuet.samarth.ac.in/
CUET UG Participating Central Universities
A single Examination will enable the Candidates to cover a wide outreach and be part of the admissions process to various Central Universities. As per the CUET UG 2023 Information bulletin, here is a list of central universities.
Aligarh Muslim University
Assam University
Babasaheb Bhimrao Ambedkar University
Banaras Hindu University
Central University of Andhra Pradesh
Central University of South Bihar
Central University of Gujarat
Central University of Haryana
Central University of Himachal Pradesh
Central University of Jammu
Central University of Jharkhand
Central University of Karnataka
Central University of Kashmir
Central University of Kerala
Central University of Odisha
Central University of Punjab
Central University of Rajasthan
Central University of Tamil Nadu
Dr. Harisingh Gaur Vishwa Vidyalaya
Guru Ghasidas Vishwavidyalaya
Hemvati Nandan Bahuguna Garhwal University
Indira Gandhi National Tribal University
Jamia Millia Islamia
Jawaharlal Nehru University
Mahatma Gandhi Antarrashtriya Hindi Vishwavidyalaya
Manipur University
Maulana Azad National Urdu University
Mizoram University
Nagaland University
North Eastern Hill University
CUET UG Paper Pattern
Objective type Multiple Choice Questions (MCQs).
CUET UG Exam Date 2024: How to Fill NTA CUET UG Registration Form?
Step 1: Registration Form: Register for the Online Application Form and note down the system-generated Application Number. The candidate should supply the required details while filling the Online Application Form and is also required to create a PASSWORD and choose Security Question and enter his/her Answer.
Step 2: Application Form: The Candidates can log in with the system-generated Application Number and pre-created Password for completing the Application Form including filling up personal details, providing the details of educational qualification, university/programme selection, test paper details, choosing the ExaminationCities, and uploading the images and documents (if any). Upload Scanned Images of Candidate's Photograph, Signature, and Category Certificate (if applicable), and PwBD Certificate (wherever applicable):
Step 3 Fee Payment: After completing Step 1 and Step 2, the candidates have to pay the requisite examination fee. The fee can be submitted only online through Net Banking, Credit Card, Debit Card or UPI. Processing charges and GST as applicable are chargeable to the candidate (in addition to the examination fee) by the concerned Bank/Payment Gateway Integrator. Download, save, and print a copy of the Confirmation Page of the Application Form.


[ad_2]