[ad_1]

Here is a list of scholarships a school and college student can apply for.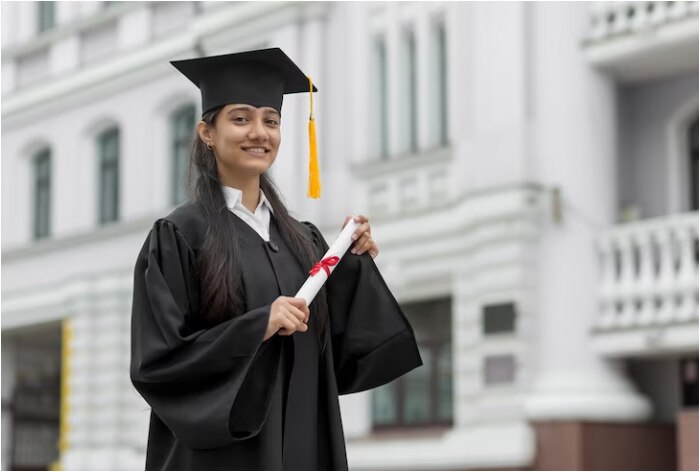 Scholarship 2023: Scholarships play a crucial role in supporting students, particularly those who demonstrate academic excellence but face financial constraints. A good scholarship can change the course of your future career by providing you with access to excellent faculty or even industry experts. Scholarships are also invaluable for those aspiring to study abroad, offering vital financial assistance to students at various educational levels, including academic, undergraduate, and postgraduate. These scholarships can be categorized as fully funded or partially funded, covering either the entire educational expenses or a portion thereof. Below is a compilation of scholarships available for school and college students to apply for.
Reliance Foundation Undergraduate Scholarships 2023-24
Reliance Foundation Undergraduate Scholarships 2023-24 Eligibility Criteria
An applicant must – Be a resident Indian citizen
Have passed standard 12th with minimum 60% marks and is attending a full-time undergraduate degree programme in India
Have household income less than Rs. 15 Lakhs (preference given to income less than Rs. 2.5 Lakhs) Aptitude Test is mandatory
Who Cannot Apply For This Scholarship?: The following students are not eligible:
Students who are in the 2nd year or higher
Students pursuing their degree through online, remote, distance or any other non-regular modes
Students who have passed the Diploma after 10th Std
Students pursuing 2 years undergraduate degree
Students who do not answer the mandatory aptitude test or are found cheating during the test
Benefits: Up to INR 2,00,000 over the duration of the degree programme.
Reliance Foundation Undergraduate Scholarships 2023-24 Last Date: October 15, 2023
Direct Link to Apply: CLICK
Santoor Scholarship Programme 2023-24
Open only for young women from underprivileged backgrounds from the states of Andhra Pradesh, Karnataka, Telangana or Chhattisgarh
Have passed Class 10 from a local government school
Have passed Class 12 from a government school/junior college in the academic year 2022-23
Have enrolled in a full-time graduate programme beginning in 2023-24
Benefits: The winners of the scholarship will be given INR 24,000 per annum till the completion of the course. This amount can be utilized for tuition fees or other expenses incidental to education.
How to Apply: Any application which does not meet the pre-requisites is liable to be rejected. One can apply by clicking the link given here: Click 
Last Date to apply: October 15, 2023
Medhaavi Engineering Scholarship Program 2023-24
The Medhaavi Engineering Scholarship Program 2023-24 is a CSR initiative of Bharat Petroleum Corporation Limited (BPCL) that aims to provide financial assistance to underprivileged students pursuing undergraduate engineering courses at specified 20 NITs across India and encourage them to pursue their higher studies, gain self-confidence, achieve independence and become employable.
Open for students enrolling in the 1st year of undergraduate engineering courses in the academic year 2023-24.
Must have scored at least 55% marks in Class 12 examination. Annual family income of the applicants should be less than INR 8 lakh.
Benefits: One-time fixed scholarship of INR 50,000
How to Apply: Click Here
Last Date: October 15, 2023




Related:

CTET January 2024: Registration Deadline, Exam Date, and How to Apply Online

-->